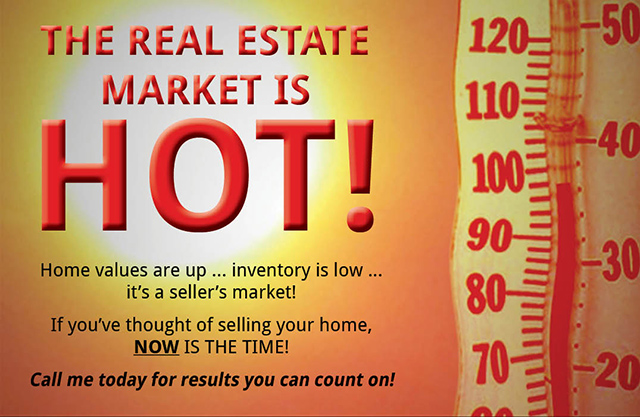 The Valley's current real estate market matches its temperatures – HOT! Currently, we are strongly in a seller's market. There is very low inventory of homes for sale. Homes are moving very quickly and Sellers are getting top dollar for them. This is especially true with homes priced $200,000 and under. Homes within this price range are selling within days of hitting the market, often above asking price and with multiple offers. Homes priced between $200k - $400k are also moving very quickly. For homes priced $400k and above, it's more of a Buyer's market. Price changes and longer time on the market are evident. This is great news for Buyers who are looking to upsize.
If you've been considering selling your home, now is a great time to get the most value for it. If you are a Buyer, interest rates are already showing signs of increasing in the months ahead, so buying now could save you money in mortgage interest.
Whether you're a home Seller or Buyer and you want to know more about the real estate market, please contact me. I'm here to help!