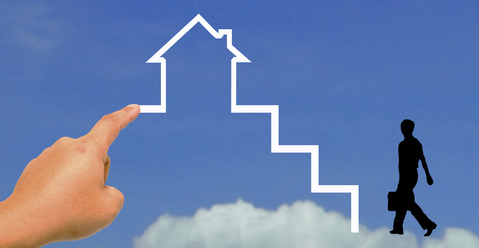 If you are thinking of buying a home, make sure you are prepared. Here's a list to get you started.
Get prequalified for a mortgage
The first step involved in the home buying process is getting prequalified, or, better yet, preapproved, for a home mortgage. This will let you know exactly how much home you can comfortably afford.
Factor in hidden costs
Of course, the purchase price is a homebuyer's main concern, but it's imperative to factor in "hidden" costs involved in a home purchase as well. These costs include upfront costs such as home inspection/s ($300-$500) and home appraisal ($400+). Other costs to consider are closing costs, property taxes, homeowner's insurance, mortgage insurance (if you're putting less than 20% down payment), and homeowners' association fees.
Research the neighborhood
Be sure to thoroughly research your prospective neighborhood. Check out safety, schools, noise (whether it be traffic, neighbors themselves, or barking dogs), transportation and anything else that is important to you. If possible, talk to the neighbors. You can always alter a house, but you can't change the neighborhood.
Pay attention to resale value
Everyone dreams of purchasing their "forever" home, but life happens. When buying a home, consider things other buyers may like/dislike about the home.
Hire an experienced realtor with whom you are comfortable
Everyone knows a realtor, whether it be your relative, friend, or friend of a friend, but they may not be the best choice. It's worth your while to interview at least three realtors prior to choosing one. Buying a home is a huge decision and you'll want someone who not only knows the real estate industry, but can offer friendly support and guidance. This one decision can save you time, stress and money.
Happy House Hunting!
JanaHarenHomes.com