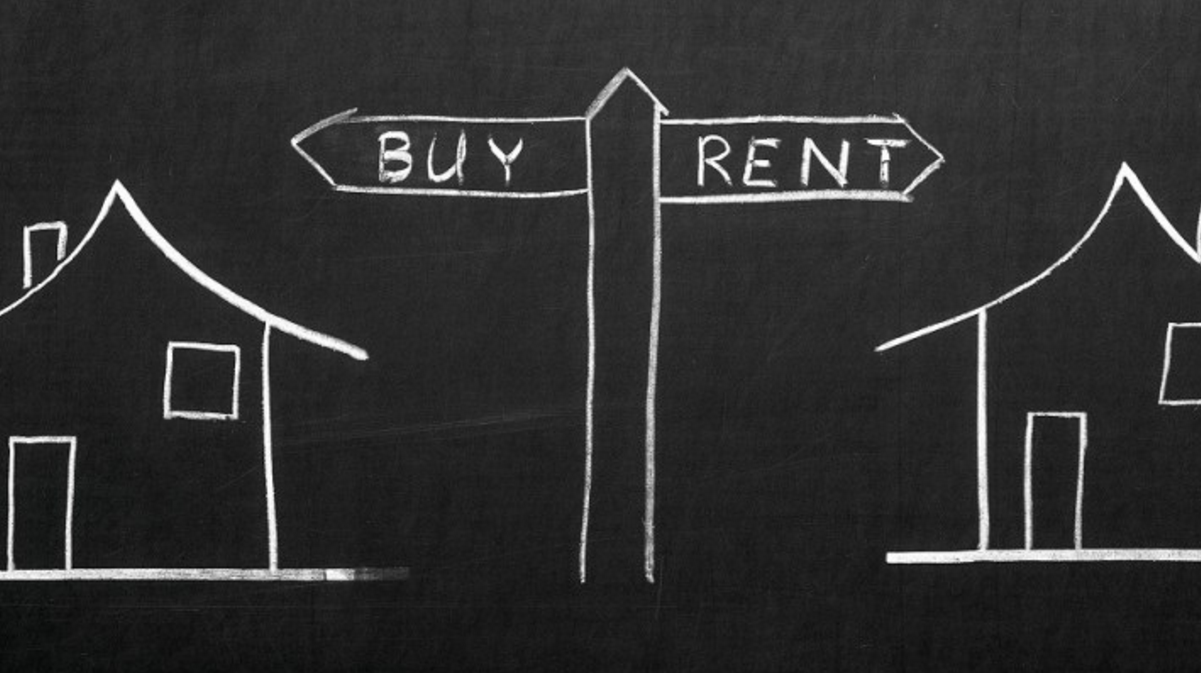 If you're struggling with whether you should buy or rent a home, here's a few things to consider.
When purchasing a home, you must first qualify for a mortgage loan. Once qualified, there are upfront costs to consider. These costs usually include:
Earnest Money. (Usually 1% to 3% of the home's purchase price).
Down Payment. (Usually 3.5% to 20% depending on loan type). Down payment assistance programs are available to those who qualify.
Home Appraisal. (Usually $300 - $500 depending on size of home).
Home Inspection. (Usually $300 - $500 depending on size of home).
Property Taxes. (Varies depending on closing date and local tax rate).
Homeowners Insurance. (Varies depending on the value, style, location, and contents of the home, as well as credit score, policy deductible, and coverage limits.
Closing Costs. (Generally, 2% - 4% of the purchase price). Seller may be willing to contribute all or part of your closing costs depending on the market.
Renting also involves upfront costs, such as:

Security Deposit. (Up to 1.5 times monthly rent).
First Month's Rent. (Depends on property).
Other Deposits. (Includes cleaning and pet deposits where applicable). Rates vary depending on property and type of pet.

There are also certain one-time costs to consider when buying a home, like:
Furnishing. (Depends on type and style).
Moving Costs. ($100 - $1000 depending on who you hire and how much you have to move).
Home Improvements. Cost varies depending upon project.

Of course, these one-time costs can also be factored in when renting:
Furnishing (if renting an unfurnished property. Depends on what furniture is purchased and where).
Moving Costs. ($100 - $1000 depending on who you hire and how much you have to move).
When buying a home, there will also be recurring costs to factor in, such as:
Mortgage Payments. (Usually include principal, interest, taxes and insurance).
Utilities. Varies depending on area and usage.
Repairs. You're responsible for home maintenance.

The renting recurring costs are:
Monthly Rent. (Varies depending on size and location of property).
Pet Rent. Some landlords charge up to $50 per month per pet. Renters Insurance. (Approximately $20/month).
Utilities. Varies depending on location and usage.Laundry. If property does not include a washer & dryer, cost for laundry may be $1.25 - $5 per load.
Some of the advantages to buying a home include:
Build Equity (Potential to borrow against equity).
Tax Benefits (Federal income tax write-off, as well as other qualifying tax benefits such as Homestead Tax).
Rental Income Potential (Rent all or a portion of the home via AirBnB or VRBO).
Creative Freedom
While the advantages of renting include:
Not Responsible for Maintenance or Repairs
Easier Relocation
Less Stringent Credit Requirements

The disadvantages to buying a home may be:
Potential for Financial Loss (Depends on condition of property and real estate market at time of sale).
Responsible for Maintenance and Repairs
High Upfront Costs (See above).
While the disadvantages to renting include:
No Equity
No Federal Tax Benefits
Subject to Rent Hikes
Subject to Eviction/Notice to Vacate (usually with a 30+-day notice)
If you are ready to make a decision, you should visit the New York Times Rent Versus Buy Calculator.